Meet Oscar Soberon, one of the sport's most renowned course designers! With a deep passion for course designing and over 15 years of experience in the arena, Oscar has made quite the name for himself. He spent Tryon Summer 3 & 4 with us designing both two and three-star courses, so we were thrilled to catch up with him and get the inside scoop on how he works his magic. Continue reading to learn more about Oscar's background in the industry, his most memorable courses, what goes into designing an FEI course, and more!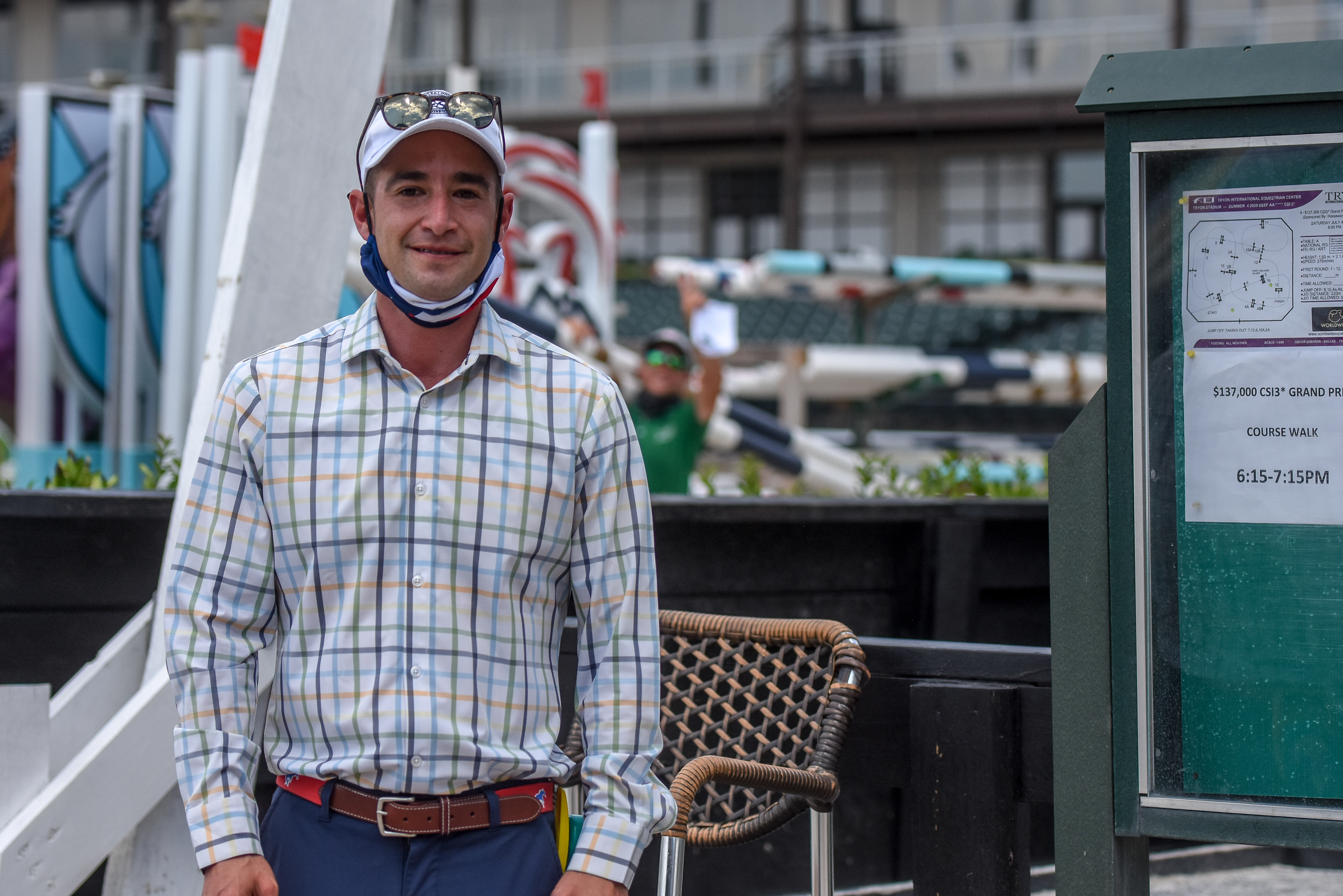 Tell us about tonight's course!
Tonight's class [$137,000 Horseware Ireland Grand Prix CSI 3*] has a really good group of horses and riders. A lot of the riders who are here are usually in Europe or Canada this time of the year with their really good horses. It's a very competitive group! The cool thing about tonight's Grand Prix is that it's a qualifier for the Olympic Games, so I need to have two verticals set at 1.60m at least. So, while it is a three-star, it's going to be a bit on the harder side. There are minimum specs for the course to be a qualifier for Tokyo.
Since FEI competition is limited due to COVID-19, we have horses and riders of many levels competing in the same classes. How do you balance the varying levels of competitors?
I try to get a good experience out of the younger horses and riders, but still be challenging enough for the five-star horses and riders. I like to play with the material a lot, such as solid color rails or the use of walls and fillers. The way I build the jumps, where I put the liverpools, and so on can make a simple track a lot more challenging. It's all about how you build the jumps and set them in the ring.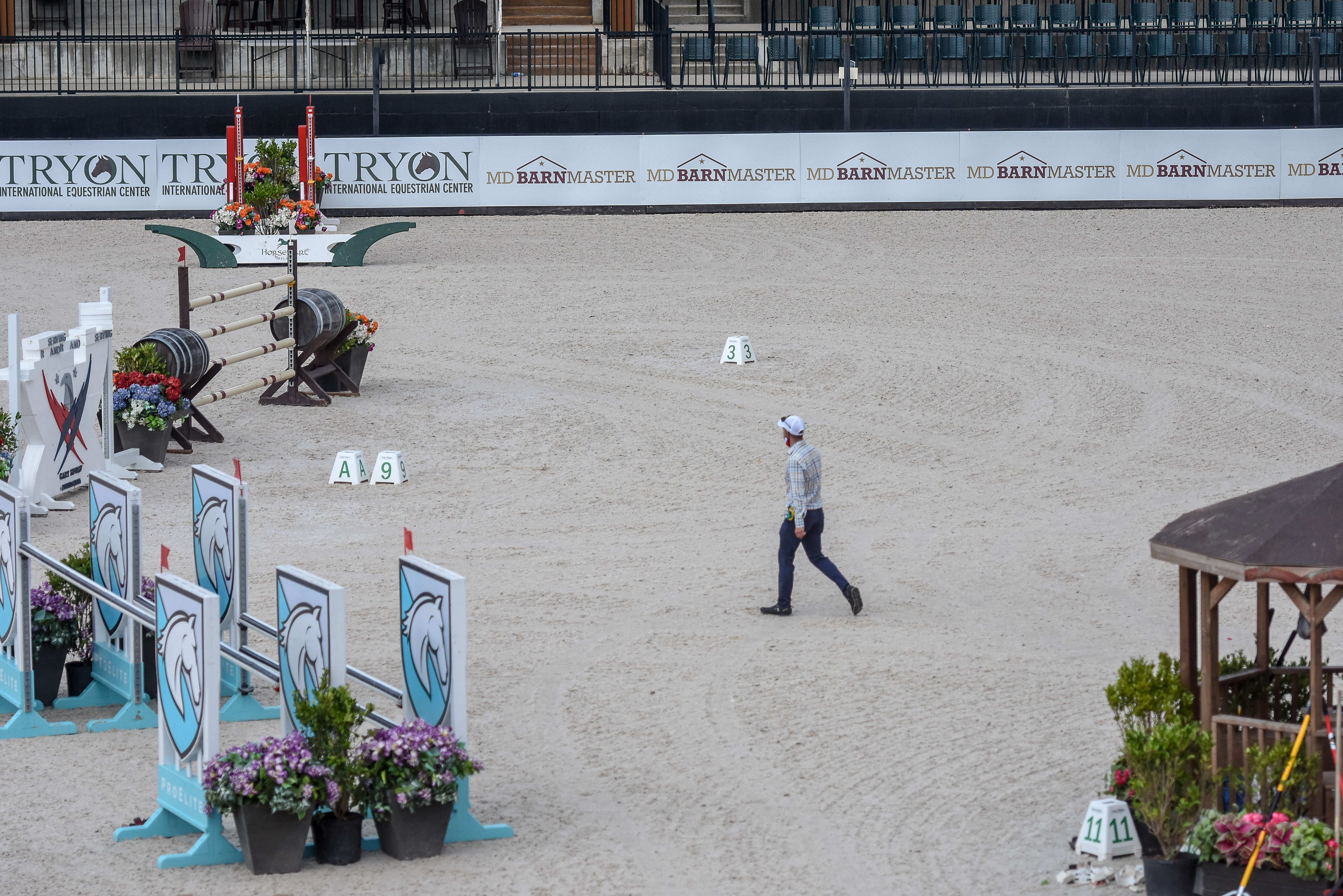 How long does it take you to design an FEI course?
It's funny because sometimes you can sit down and get a course that you're in love with in ten minutes. It takes artistic ability, so sometimes you're looking at the computer for three hours and you can't come up with anything you like. I would say it can take up to six hours sometimes to get it.
Everything is built in scale. So, now my job is to make it look exactly as it does on the plan. You have to make sure everything fits. When I'm building a course, I like to think I'm sitting on a horse and riding it. You want to have that feeling to know how the track is going to ride. You always need to think about how it will ride and if it will be appropriate for the level of competition. 
Watch Nicole Shahinian-Simpson and Akuna Mattata's winning round in the $137,000 Horseware Ireland Grand Prix CSI 3* 
How long have you been course designing?
For about 16 or 17 years! I started when I was around 19 years old.
What sparked your interest in course designing?
I've been riding my whole life. I remember when I was a kid, I was in a 0.9m Child/Adult class, they set a combination of an oxer and another oxer one stride apart. I had a super tiny mare, so when I walked the course, I was so scared! I thought there was no way I could make it. After that, I really started developing an interest in course designing. I went to law school later on and became a lawyer, but I realized that this is my passion and what I truly love to do.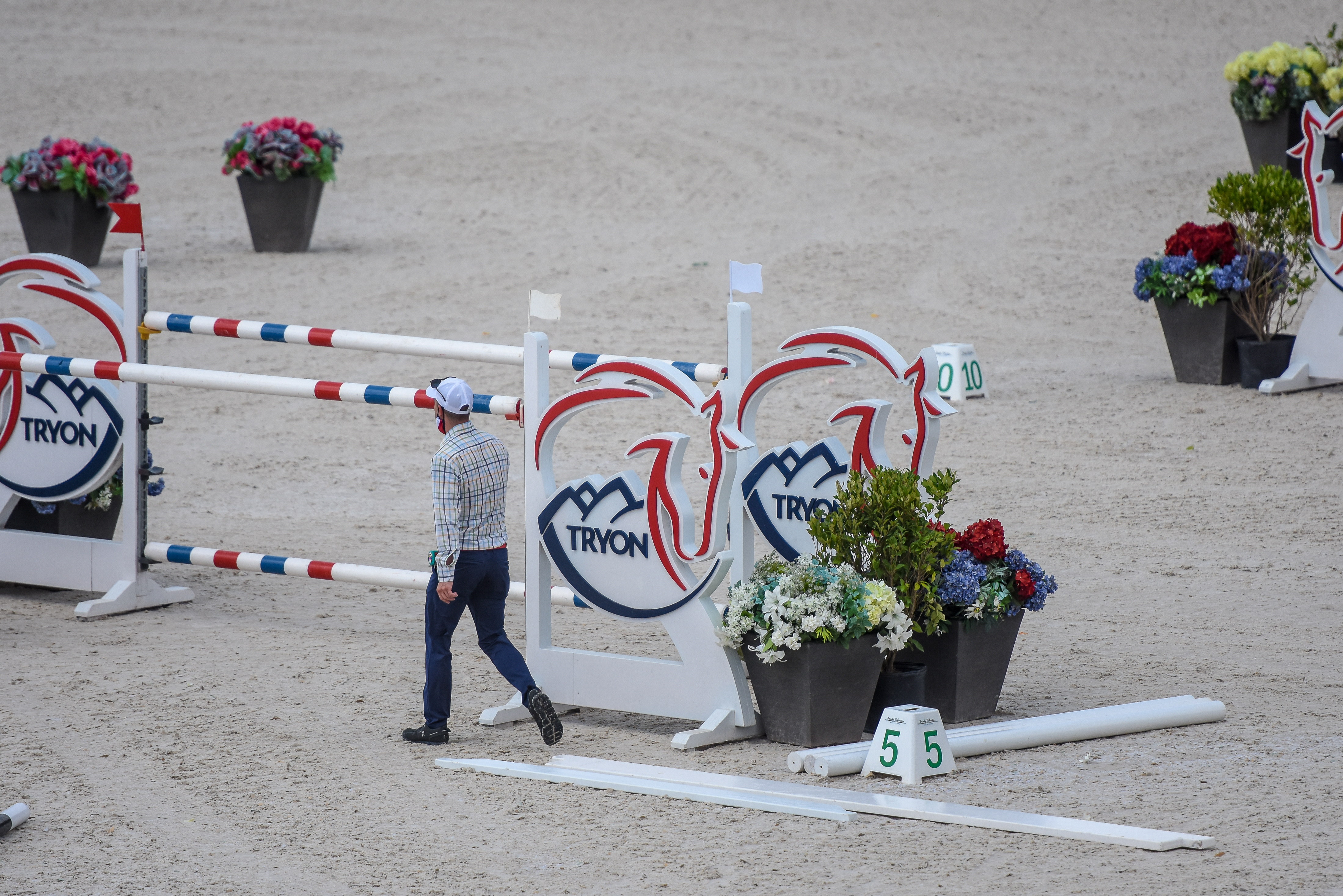 What do you enjoy most about it?
Watching the horses jump, and knowing that you never stop learning. You never know exactly how everything is going to end up working, and whether it'll go your way or not. It's very humbling! What is better than watching a horse jump your course? It's really cool. I absolutely love what I do. It's one of those jobs that you have to love in order to do it. Even if you're into horses, there are so many aspects to it. It takes a lot of time and learning. Whenever I'm not working, I still watch all of the Grand Prix classes around the world. I need to know the start list and all of the horses and riders and what they've done. That way, I can prepare a more adequate course for them.
What has been a memorable course for you over the years?
I would say the World Cup Qualifier in Las Vegas, and all of the night Grand Prix classes here and in Wellington, [Florida]. The night classes are so special! This will actually be my third year doing this Grand Prix. It's such a cool weekend because everyone is celebrating.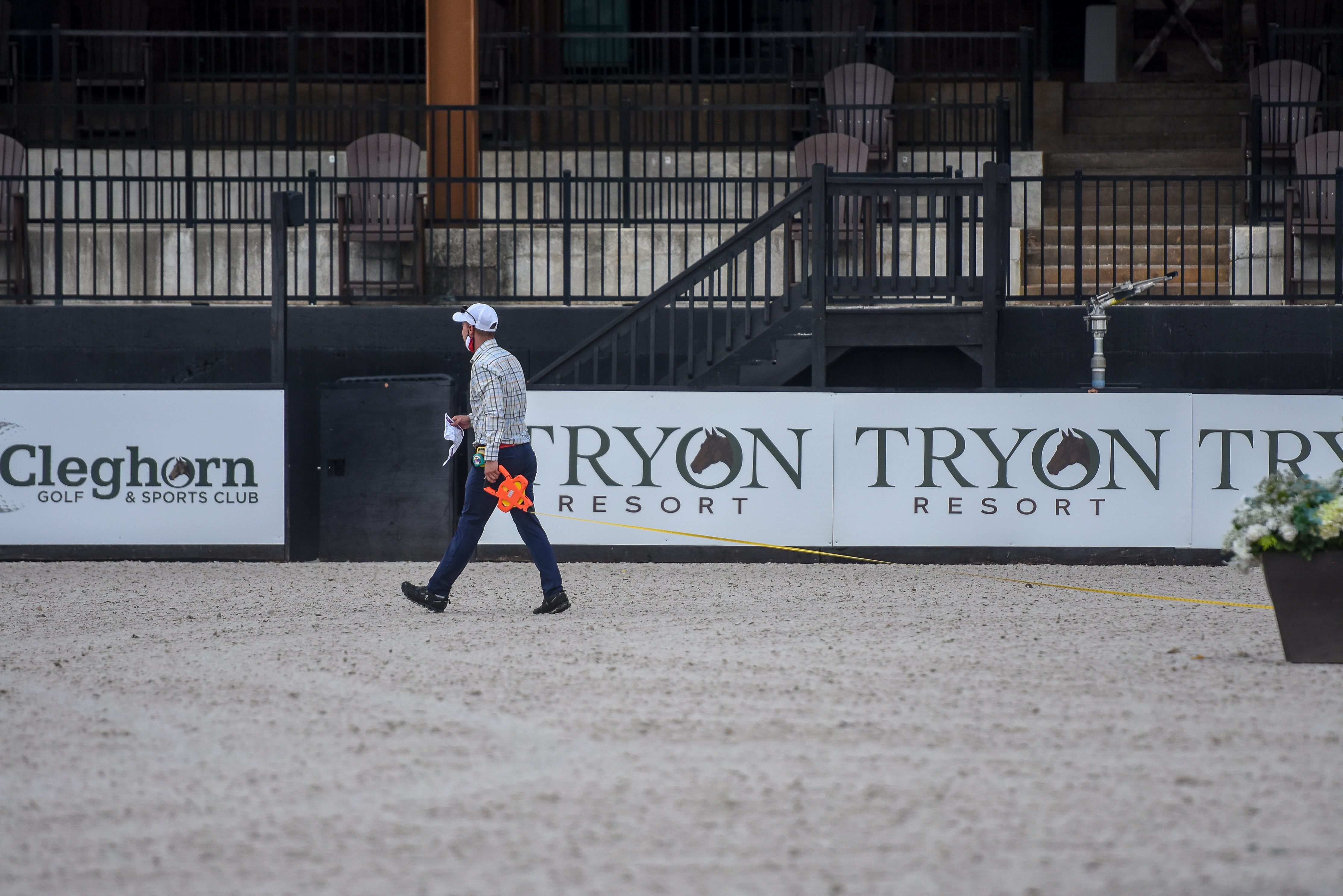 What are your plans moving forward?
I'm going back home to Dallas, Texas for a few weeks after I finish here, and then I'll go to Saugerties. I'll take it day by day from there. Hopefully, we'll get back to normal soon!
Thanks for chatting with us, Oscar! We look forward to seeing  you at TIEC again soon.