The Gladiators are back! Remember Pelon Escapite from the victorious Team Greenville?! He and his teammates will be competing during Gladiator Polo™ presented by Coca-Cola on September 16th at Tryon International Equestrian Center! Brush up on your info about "Bam Bam" below and come cheer him on this Saturday, September 16th!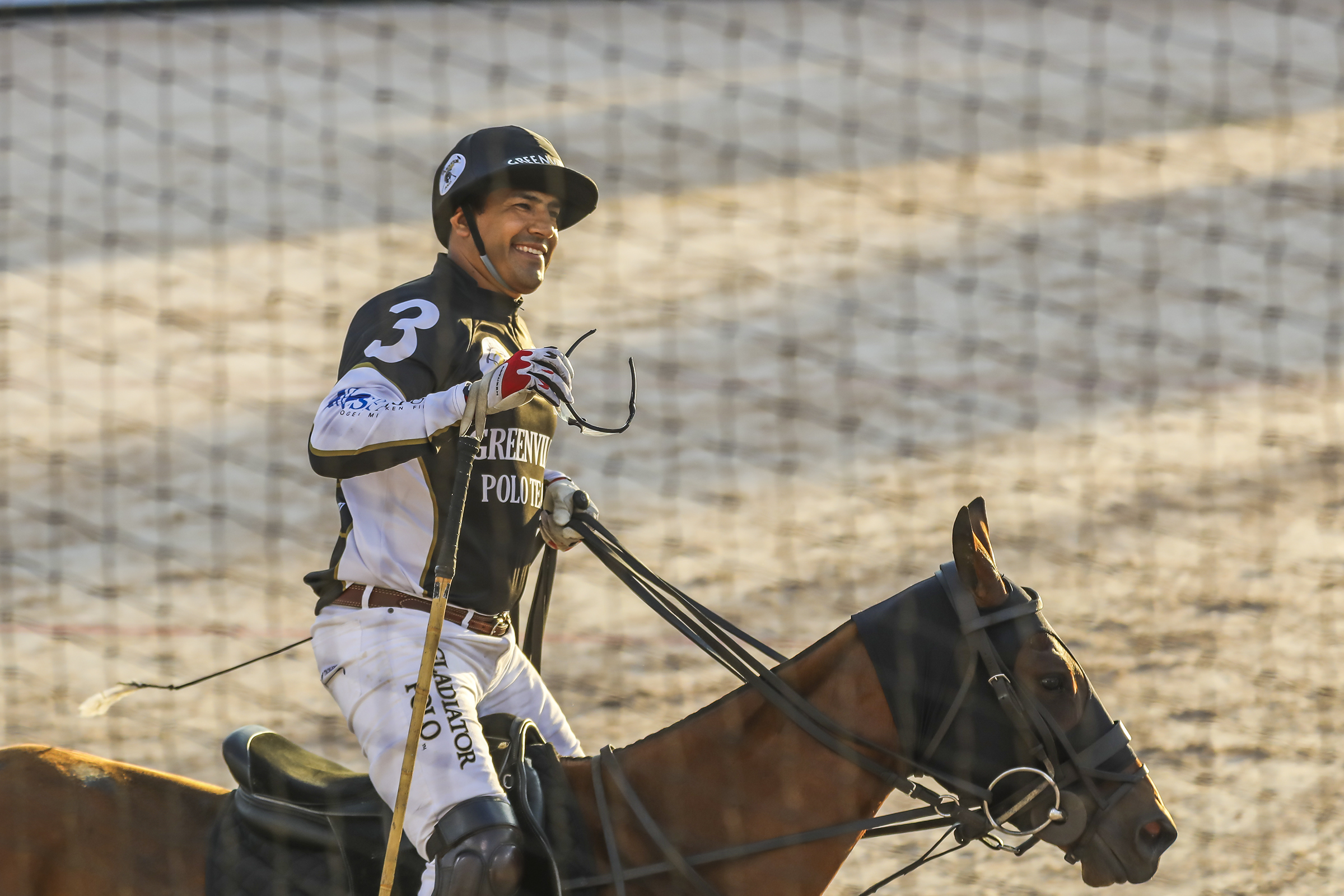 Q: Where are you from originally?
A: El Paso, Texas and I now live in Aiken, SC.
Q: When did you start playing polo?
A: When I was 10 years old.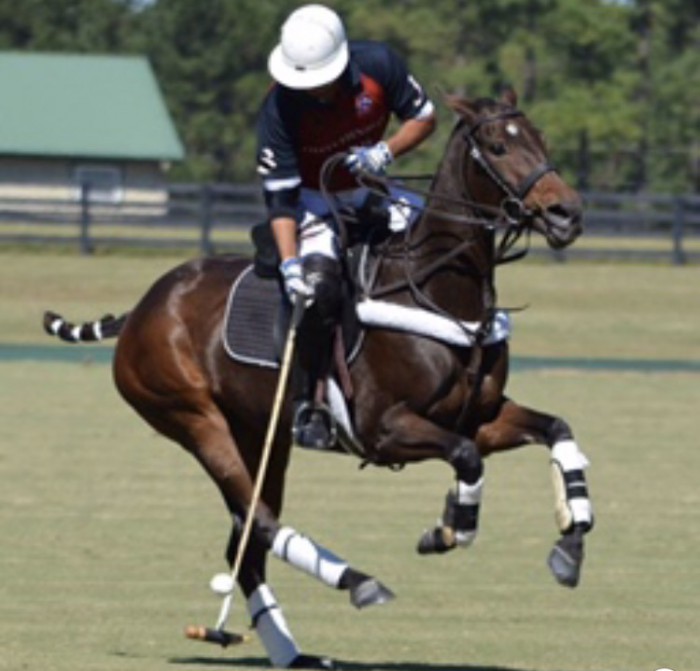 Q: What is your favorite polo pony (can be of all time) and why?
A: Madonna. She is a 12-year-old grey mare and she is agile, fast and has a very light mouth. She has it all.
Q: Where is your favorite place to play polo?
A: Wellington, FL
Q: What is your favorite inspirational quote?
A: Don't worry be happy!
Q: Have you ever played arena polo before?
A: I started playing arena in Wellington, FL at a small polo club before I was asked to play in the Gladiator Polo series in Wellington.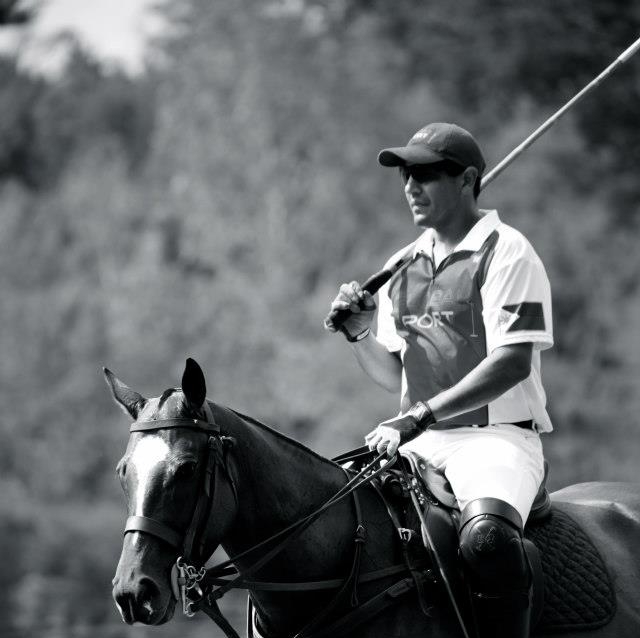 Q: What song/playlist are you currently listening to on your iPhone?
A: I like country music, and my favorite song right now is Wagon Wheel by Darius Rucker.
Q: What was it like playing arena polo in Florida?
A: The game is very exciting and fast paced.  I have played beach polo a few times and it is similar to arena polo.  I happened to be there in Wellington, FL while they were creating the teams for Gladiator and I got placed on a team. I got very lucky!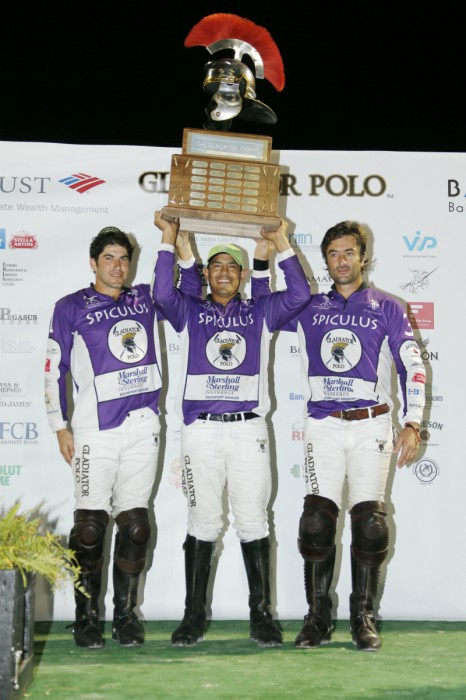 Q: If you didn't play polo what would you do instead for fun?
A: I am into all sports, but I like golf and basketball!
Q: Will you use your own polo ponies for Gladiator Polo in Tryon?
A: I used my own polo ponies in Florida and I have my farm in Aiken, SC so I will bring my own polo ponies up here.  Even thought it is shorter chuckers, I will still play all 6 of my ponies.
Q: Favorite dessert?
A: I have many favorites but probably vanilla cheesecake.
Q: What are you most excited about for Gladiator Polo?
A: In Gladiator polo and arena polo in genera, there is a lot more contact. It is also a shorter area, it's faster, and you have the difference in balls which makes the game more exciting.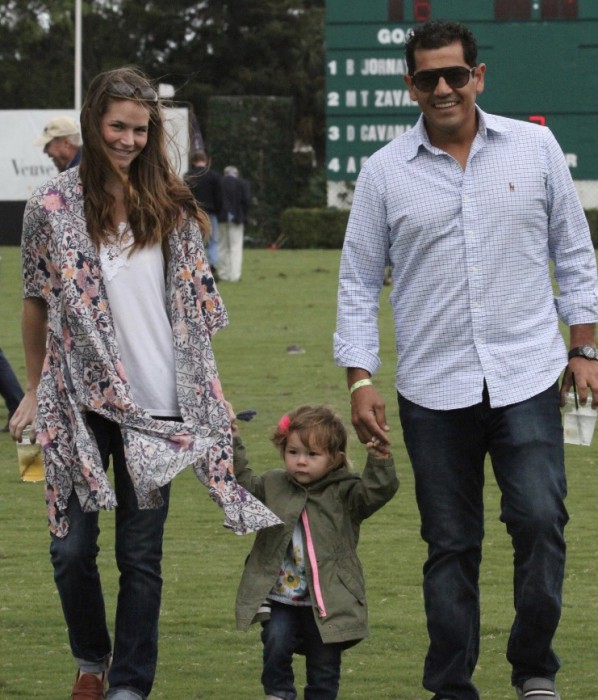 Q: Who is your favorite superhero?
A: Superman
Q: How is the arena footing different from field footing?
A: The footing in this arena is very similar to a good footing outdoor and the horses feel very comfortable on the arena footing. I have seen pictures of the George Morris Arena and it looks pretty big. Im excited to play in it!
Q: What is your favorite drink?
A: I will have to go with my Mexican heritage and say tequila!
Gladiator Polo™ Returns to #TIEC September 2017!
Schedule –  $120,000 Battle for the Carolinas Fall Series
Saturday, September 16th: Battle for South Carolina – Greenville vs. Spartanburg
Saturday, September 30th: Battle for the Carolinas Championship – NC vs. SC
Click here to purchase Asado tickets for Saturday, September 16th. Adult tickets are $40.00 and a table of six is available for $400.00. 
To see more photos from the June 24th Gladiator Polo™ match presented by Coca-Cola, click here. 
To read about the game and the more than 10,000 fans that attended the match, click here. 
Want to see the BRAND NEW promo video? Click here. 
Like the official Gladiator Polo™ Facebook page here.