Wondering where your favorite Gladiator Polo players are this month?  We caught up with the members of Team Charlotte and Team Greenville to see what they are up to this summer when they aren't with us at Tryon International Equestrian Center.
Hear from Team Charlotte's Facundo Obregon and Team Greenville's Carlucho Arellano!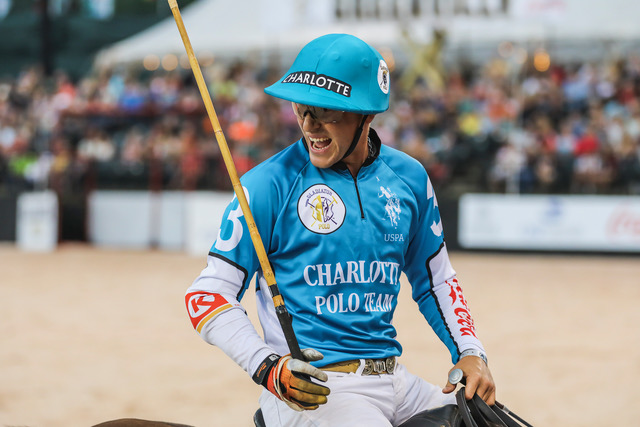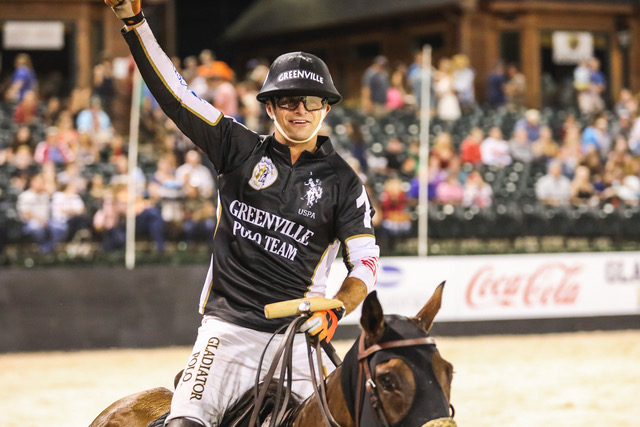 1. Where are you located this summer?
Facundo: Santa Barbara, CA playing for the Santa Barbara Polo Club.
Carlucho: I am in Sheridan, Wyoming and I am playing for the Retama Polo Club.
2. When do you travel next?
Facundo: I will be in Santa Barbara until the end of August and then I will go to Houston, TX to play polo for Bill Lane and White Hollow Ranch. Then I will be back to play in Gladiator Polo in Tryon, NC.
Carlucho: We are here in Wyoming until Labor Day, and then our next stop will be Tryon, NC for Gladiator again. And then I will go home to Florida where I help organize a league.
3. What is your favorite part about playing polo where you are located?
Facundo: It is beautiful. The polo in general is a lot of fun and competitive. It doesn't rain ever and it is always a sunny day.
Carlucho: My favorite thing about playing out here is the people we get to play with are awesome and then you can go up the mountain and play with the kids. The horses love it too because it is about 80 degrees during the day, and then cools off in the afternoon.
4. What are you doing when you're not playing polo?
Facundo: I will go to the beach and go to downtown Santa Barbara. It's very entertaining.
Carlucho: We do a lot of hiking! There are so many hikes and trails there is no way we can do them all.
5. What was your favorite thing about playing at Tryon?
Facundo: The arena. The footing in the arena is amazing. You can make a play, you can make a run, you can actually play and have fun.
Carlucho: We were given the liberty to get hot and get in the zone so it created fast and entertaining polo. There was that adrenaline I used to feel when I was younger that had kind of gone away for a while. I don't know if it was due to the spectators, the large arena, the footing, or what; but there was a level of excitement that I brought with me to Wyoming. I told everyone here about it as well!
6. What are you looking forward to most for your next Gladiator Polo match?
Facundo: To play in the arena again. And the group of guys we had were really fun to play with. The crowd was also really good so that was fun as well.
Carlucho: I am looking to feel that excitement again and having that excitement from the spectators and having the fans get behind your team. I can't wait!
7. What else would you like to do while in Tryon, NC?
Facundo: I would love to play golf again or go to the shooting range! All of that, I would love to do it all. That would be awesome.
Carlucho: A pool pass would be awesome!
Click here to read Facundo's Rider Spotlight.
Click here to read Carlucho's Rider Spotlight.
We can't wait to see these guys again on September 1st for our next Gladiator Polo™ match! Good luck this summer, and we will see you guys very soon!
Want to learn more about Gladiator Polo™? Click here for more details!
You can also like us on Facebook or follow us on Instagram @GladiatorPoloUS.