Saturday Night Lights at TIEC 
Saturday Night Lights is a signature Tryon Resort event series featuring food, fun, live music, and more every Saturday May through October. Bring the whole family: admission, parking and carousel rides are all FREE! 
NOTICE: Saturday Night Lights dates for 2021 are unconfirmed, pending USEF COVID-19 policies for spectators at horse shows. More information to come.  Highlight competition will be live streamed all season at Tryon.com/streaming.
FAQ:
When should I come?
The family activities begin at 5:00pm. Our on-site restaurants are open during Saturday Night Lights, so make an evening of it and plan for dinner as well! Vendors will be open for your perusal along Vendor Row, concessions will be readily available along with all your favorite beverages. 
What sort of activities are there?
Every week there will be face-painting, performers, free rides on the venetian carousel and a live band – there is fun in store for guests of all ages! In the past there have been fire twirlers, acrobats, magicians, mechanical bull riding, sand-castle building, shag dancing competitions, vintage car shows and craft beer festivals. Check out Tryon.com/allevents to see what's happening next!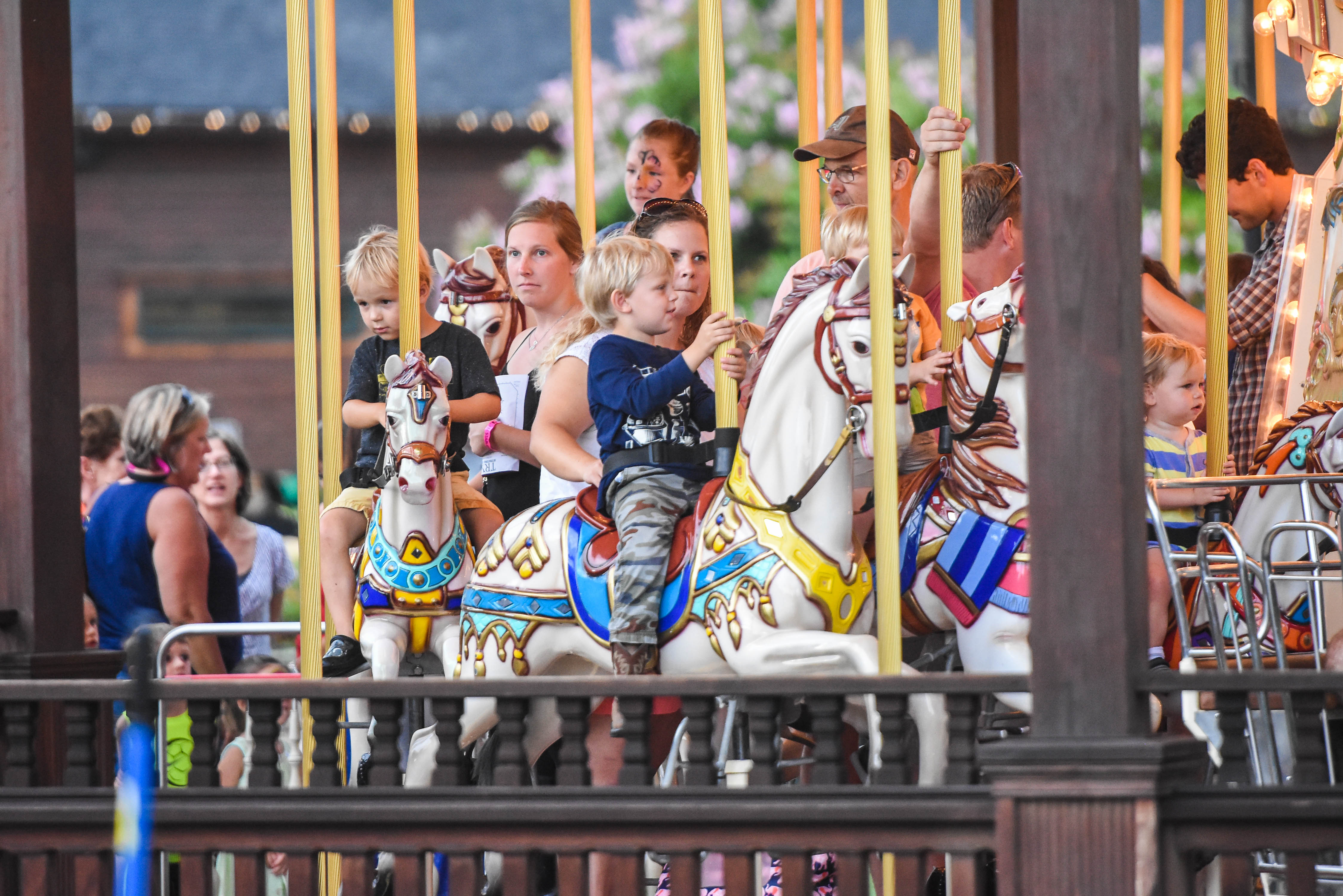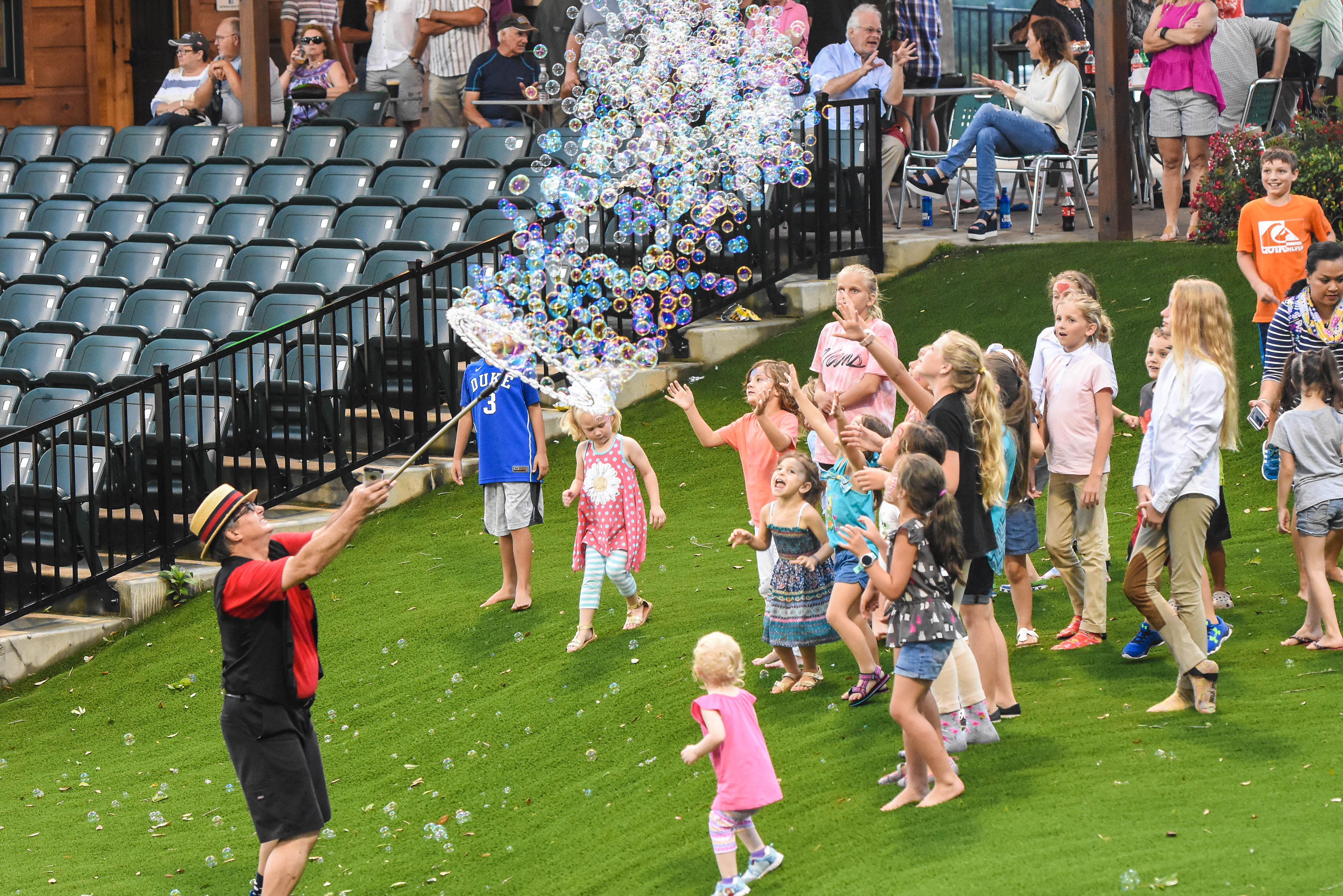 What's available to eat?
We have a number of delicious on-site restaurants ready for you to enjoy on Saturday Night, whether you're in the mood for casual fare or fine dining—to see their listings and menus, click here. We even have a wood-fired pizza oven out during the show, as well as a barbecue, frozen yogurt, cotton candy and other treats!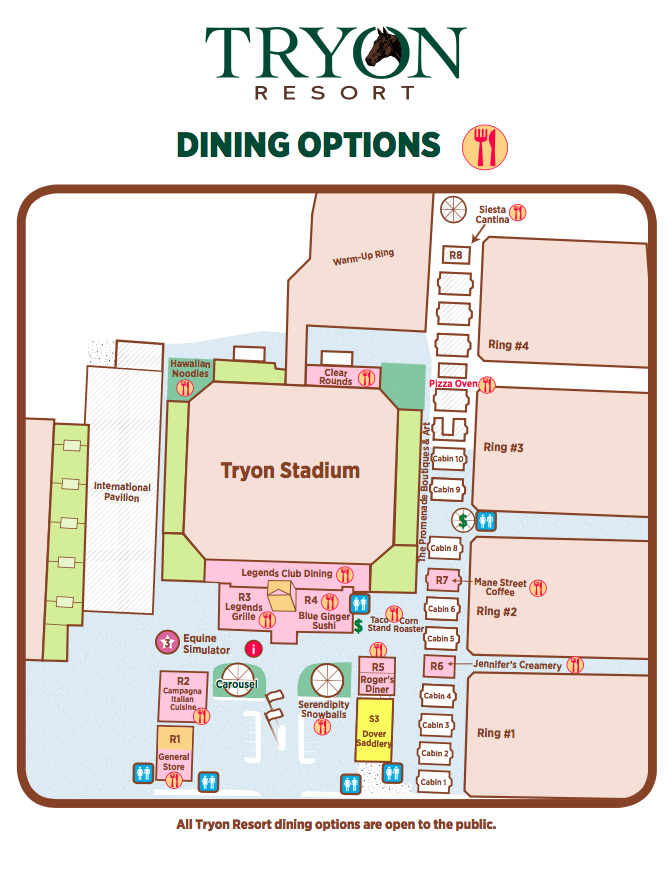 What stores are open?
A number of the equestrian show vendors in the cabins adjacent to the main ring are open during Saturday Night Lights, offering clothing, jewelry and much more.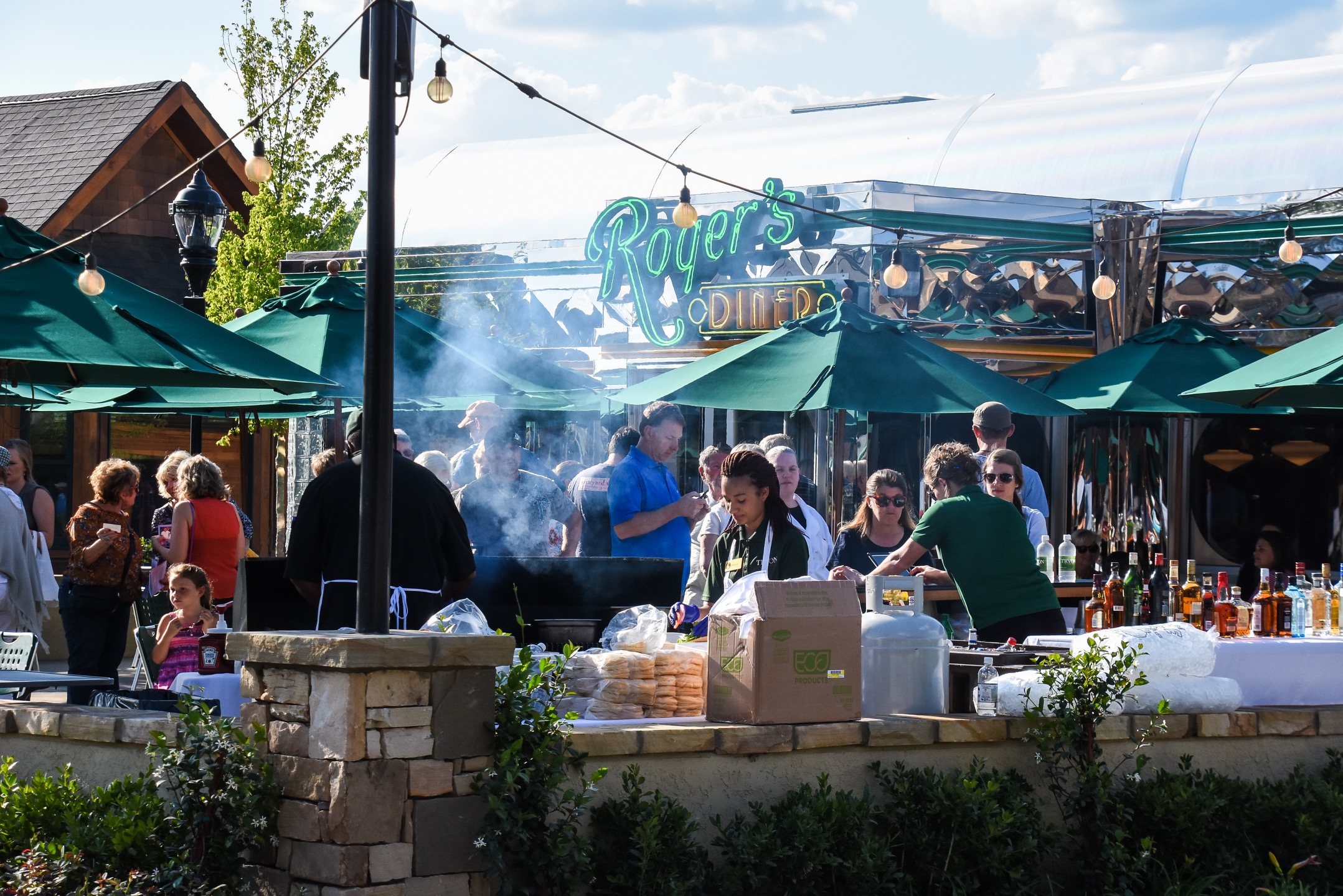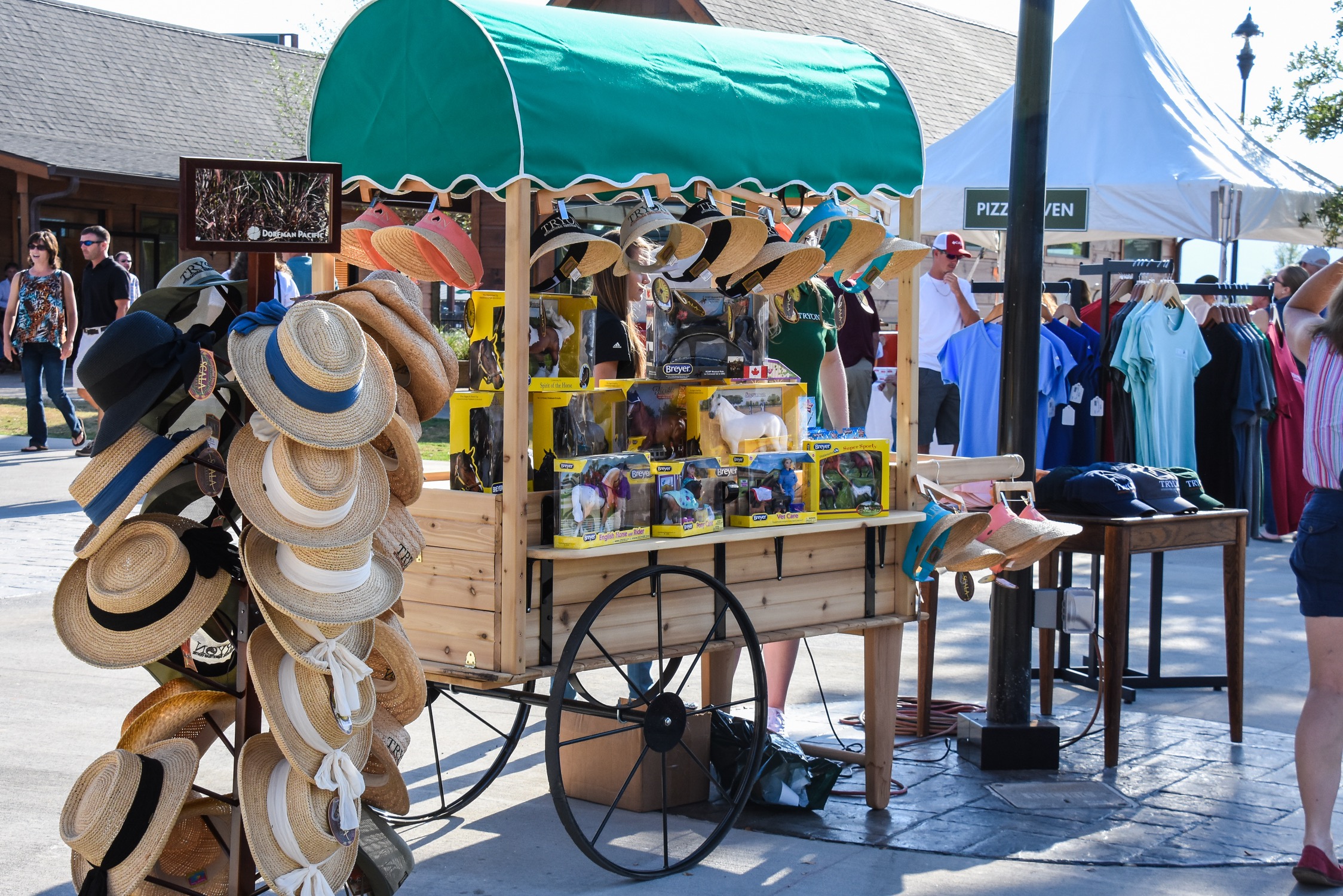 What kind of competition is it?
A typical Saturday Night Lights features a Grand Prix show jumping event where expert riders from all over the world guide horses around a course and over jumps almost 5 feet high, which is nearly the same level as at the Olympics! Riders that make it around the course successfully will return for the jump-off, a high stakes shortened course that determines who wins first place and the largest share of the prize money— sometimes over $100,000! For more information about show jumping, visit our Horse Show 101 page.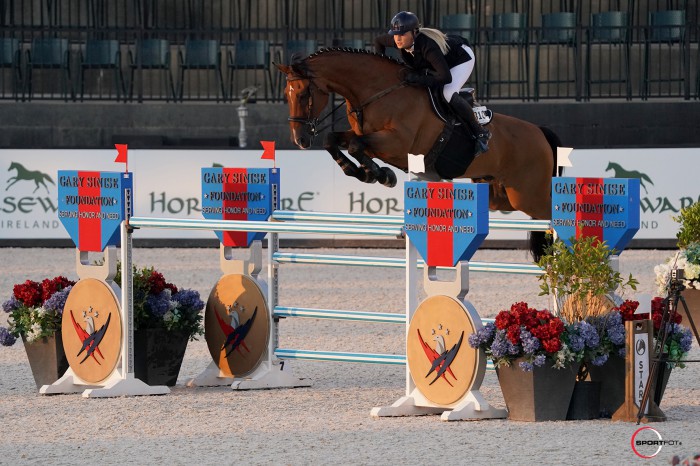 Where do I sit?
For competitions, all stadium seating is first-come first-served, and there isn't a bad seat in the house! Also, The Legends Club offers a reserved VIP table with great views of the ring and an elegant dining experience for members. For more information, click here.
What if it rains?
All our events are rain or shine —some of the most exciting jumping competition is in the rain! We only cancel or postpone a competition if the weather is severe to the point of risking the safety of horses or humans. We will post on Facebook if there are last minute cancellations, postponements, or other changes.
For a Saturday Night Lights highlight video, click here. This is one of our favorite events to host at Tryon. We hope to see you under the lights soon!