Date and Time: 5-6pm, Friday, July 2nd
Location: Legends Club Porch
Cost: FREE to attend
Nir will give a brief reading from her new book, "Horse Crazy," and will sign copies of her book which will be available for purchase. Invite the person in your life who's "Horse Crazy" and join us on the porch of Legends Club to celebrate all who love horses.
Want to purchase your copy in advance? Click here.
About the book:
It may surprise you to learn that there are over seven million horses in America—even more than when they were the only means of transportation—and nearly two million horse owners. Acclaimed journalist and avid equestrian Sarah Maslin Nir is one of them; she began riding horses when she was just two years old and hasn't stopped since. Horse Crazy is a fascinating, funny, and moving love letter to these graceful animals and the people who—like her—are obsessed with them. It is also a coming-of-age story of Nir growing up an outsider within the world's most elite inner circles, and finding her true north in horses.
Nir takes readers into the lesser-known corners of the riding world and profiles some of its most captivating figures. We meet Monty Roberts, the California trainer whose prowess earned him the nickname "the man who listens to horses," and his pet deer; George and Ann Blair, who at their riding academy on a tiny island in Manhattan's Harlem River seek to resurrect the erased legacy of the African American cowboy; and Francesca Kelly, whose love for an Indian nobleman shaped her life's mission: to protect an endangered Indian breed of horse and bring them to America.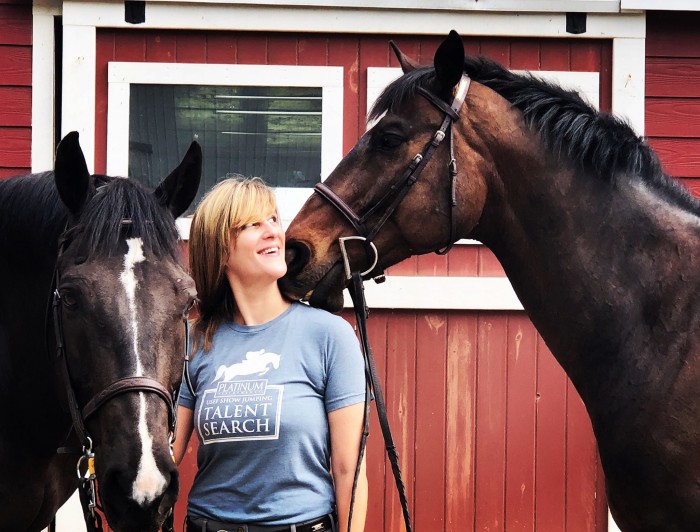 Photo courtesy of Sarah Maslin Nir
Woven into these compelling character studies, Nir shares her own moving personal narrative. She details her father's harrowing tale of surviving the Holocaust, and describes an enchanted but deeply lonely upbringing in Manhattan, where horses became her family. She found them even in the middle of the city, in a stable disguised in an old townhouse and in Central Park, when she chased down truants as an auxiliary mounted patrol officer. And she speaks candidly of how horses have helped her overcome heartbreak and loss.
Infused with heart and wit, and with each chapter named after a horse Nir has loved, Horse Crazy is an unforgettable blend of beautifully written memoir and first-rate reporting.